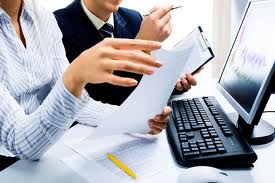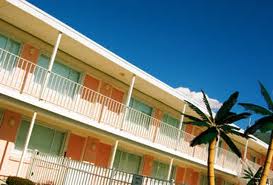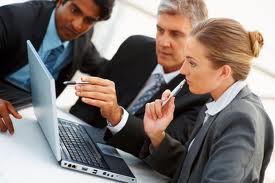 If this is your first motel purchase or if you have not purchased a motel in a long time, this may be of interest to you. Variations do exist for leases, but the majority of the information is the same.

Broadwalk Business Brokers are happy to explain any part of the process or assist with information on who to use, where to go and what information you may require. Through "Progressive Technology base". We offer a comprehensive service to all involved in the Tourism / Hospitality and Business Broking Industry
1. Determining your price limit:
It is important to be realistic with the prices of property and businesses you can afford. The general rule of thumb for Tourism Property as a going concern on a freehold basis is 35% equity and 65% debt with the additional purchase cost of Stamp Duty, Solicitor etc covered with additional funds. For a lease the normal borrowing is 50% of the banks valuation.
2.What to look for at a property showing:
a. Always consider the condition of the property because your final acquisition cost will be the price of the property plus any repairs or alterations you may wish to make.

b. Consider the franchise fees and benefits if one is in place or you are contemplating joining one. For the first time operator they can add significant support.

c. Put yourself in the motel customer's shoes and judge the property from that perspective.

d. Check out the competition by looking at other motels in area.

e. Ask owner to identify room-night demand opportunities or existing generators so these can have some additional focus placed upon them.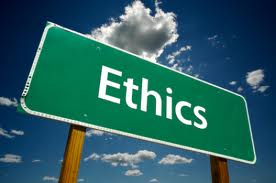 3. Courtesy and ethics when looking at properties:

Please consider the owners and staff when looking at properties as not all the staff may know a property is on the market. Some sellers are concerned some staff will leave or suppliers may alter supply an arrangement if they find out a property is on the market.

Please schedule appointments to inspect with a reasonable notice. Where ever possible, Broadwalk Business Brokers will meet you at the property, often with the owner to show you rooms and answer technical questions.

Caution: It is almost never appropriate or in your interest to discuss price with the owner during any showing. Always work through the broker when it comes to negotiations and be very certain and clear.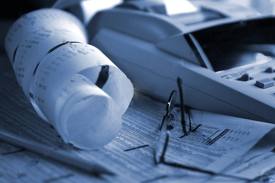 4. Determining the value of the property to you:
Often factors such as the residence, the presentation and state of repair of the property are important as well as the potential to increase / grow the business

5. Determining what price to offer:

As a rule, first determine what you can afford, what the property is worth to you, and be prepared to pay that amount if necessary. The seller's profit is completely irrelevant to your purchase decision and success with the property.

It will be important to advise any conditions for a potential purchase so all factors can be considered with any offer. Often a written offer has more power than a verbal offer.
6. Verifying the financial data and other property details "this is the Due Diligence Period" :

The financial information should include a couple of years revenue history and expense history for one year. With the availability of BAS Statements a reasonably accurate assessment of turnover can be made in a short period after reviewing these documents.

Most lenders will require access to all income and expense information for the past three years to gain an indication of how well the property will perform well in the future.

verification of the past financial performance of the property
Contracts, if any, with key customer groups should be reviewed with the seller.
Study of the current employee situation including current pay scales and length of employment can help you with early decisions about your future staffing.
Obtaining a copy of the current franchise agreement from the seller can provide a important tool for you when negotiating the re-license terms.
Compliance with basic governmental requirements should also be investigated.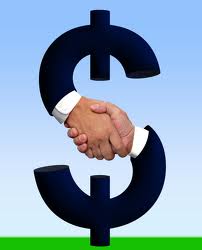 7. Forms of offers:

Offers are typically made in one of two formats.

a. Verbally, but this does not have a great deal of power with it

b. An "Offer and acceptance" that assists with the documentation subsequently prepared by the solicitors for the transaction. The power of this document to formalise an agreement can not be understated.
8. The Deposit:

The 10% deposit accompanying a Letter of offer of Sale is a show of good faith on the part of the buyer that the buyer is serious about the purchase. The deposit is held by Broadwalk Business Brokers in the Statutory Trust Account, Then the Memorandum of Sale is sent to both Solicitors.
9. Preparing for settlement:

Broadwalk Business Brokers are happy to provide a checklist to assist in this area. Between the agreement to purchase and final settlement, there are a number of steps to meet depending upon the financial institution you are using if any and your requirements. Some of the more common are:

a. Valuation of the property.
b. Finalising the franchise agreement if applicable.
c. Obtaining insurance.
d. Surveying the property if not already done so.
e. Licenses and permits application transfers.
f. Setting up a bank accounts.
g. Credit card accounts.
h. Corporation documents.
i. Taking inventory.
10. Training

It is common for some training to explain the systems, operational requirements and property / business needs as part of the process after settlement for a period of between 7– 14 days, depending upon the experience of the purchaser and their needs that are negotiated at the time of offer to purchase.
11. Settlement day:

At settlement the bank makes the loan to you, the purchaser. You then use the loan plus your contribution to buy the property. The seller via your solicitor gives you a deed for the property. The seller via your solicitor then gives you a bill of sale for the furniture, fixtures and equipment and you take over operation of the property.
12. Adjustments for Stock

Where possible, Broadwalk Business Brokers will have a representative at the property to assist with settlement and make the transaction as smooth as possible. If the property is considerable, a professional may be employed for Stock take, but if the property is modest, Broadwalk Business Brokers will often assist with the final stock take to facilitate settlement.

Phone: 1300 136 559
Email: enquiries@broadwalkbusinessbrokers.com
AUSTRALIAN BUSINESSES FOR SALE
COFFS HARBOUR BUSINESS BROKERS
PRESS HERE FOR INFORMATION ON NSW TOWNS
PRESS HERE FOR INFORMATION ON QLD TOWNS
PRESS HERE FOR INFORMATION ON VIC TOWNS
PRESS HERE FOR INFORMATION ON TAS TOWNS
PRESS HERE FOR INFORMATION ON SA TOWNS
PRESS HERE FOR INFORMATION ON WA TOWNS
PRESS HERE FOR INFORMATION ON NT TOWNS
INTERNET DISCLAIMER
NOTICE: Although the information and recommendations at this Internet Web site are presented in good faith and believed to be correct, McMahon & Daughter Enterprises Pty Limited trading as Broadwalk Business Brokers makes no representations or warranties as to the completeness or accuracy of Information and no person in the employ of , McMahon & Daughter Enterprises Pty Limited trading as Broadwalk Business Brokers has any authority to make or give any representation or warranty whatsoever in relation to any Business.

Information is supplied upon the condition that the persons receiving this information will make their own determination and inquiries in relation to all and any documents supplied by McMahon & Daughter Enterprises Pty Limited trading as Broadwalk Business Brokers , all descriptions, dimensions, references to conditions and necessary permission for use and occupation and other details are given in good faith but any intending purchasers should not rely on them as statements or representations of fact, but must satisfy themselves by inspection or otherwise as to the correctness of each of them.

Potential purchasers should rely on their own enquires in relation to all and any documents supplies and , McMahon & Daughter Enterprises Pty Limited trading as Broadwalk Business Brokers disclaims all responsibility for any harm, loss, cost of damage resulting from a purchases use of or reliance upon, the information, if any part thereof is inaccurate or incomplete. Nothing contained herein is to be construed as a recommendation , McMahon & Daughter Enterprises Pty Limited trading as Broadwalk Business Brokers makes no representation or warranty, express or implied.

McMahon & Daughter Enterprises Pty Limited trading as Broadwalk Business Brokers makes no commitment to update or correct any information that appears on the Internet or on this World-Wide Web server.